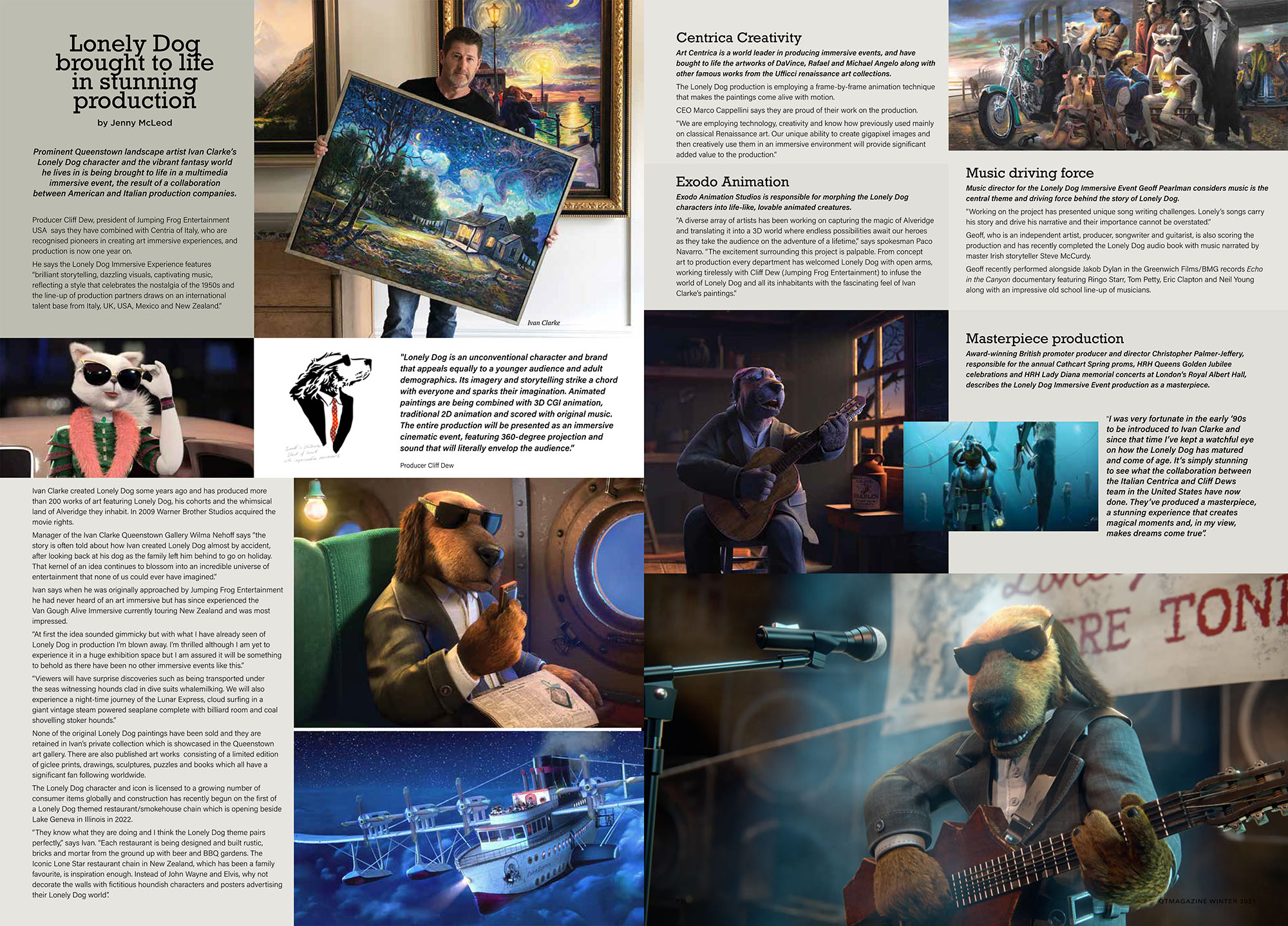 Lonely Dog brought to life in stunning production
by Jenny Mcleod
Prominent Queenstown landscape artist Ivan Clarke's Lonely Dog character and the vibrant fantasy world he lives in is being brought to life in a multimedia immersive event, the result of a collaboration between American and Italian production companies. Producer Cliff Dew, president of Jumping Frog Entertainment USA says they have combined with Centria of Italy, who are recognised pioneers in creating art immersive experiences, and production is now one year on.
He says the Lonely Dog lmmersive Experience features:
"brilliant storytelling, dazzling visuals, captivating music, reflecting a style that celebrates the nostalgia of the 1950s and the line-up of production partners draws on an international talent base from Italy, UK, USA, Mexico and New Zealand".